Autum Winter
Dili
Fashion video
CLIENT:DILI
"The crystal flower" fashion video editorial for Dili
Together with the team at Starbox AD we developed the concept for 2 videos for Dili's Fall Winter fashion campaign. Both of the videos feature a protagonist that travels to the other side unexpectedly a-la-Alice in Wonderland.
The first video for fall featuring here tells the story of a young girl traveling to the other side where she finds a magical fountain with all-healing properties.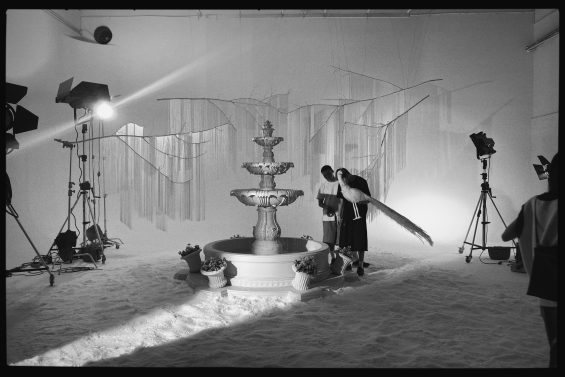 A couple of homages were sprinkled in the script as well.
Shot with a Sony A7s3 + SLR Magic MicroPrimes in Pinkstar, Guangzhou (China)
Check out another project we shot for Dili.
CREDITS
DIRECTOR (导演) | Hitomi @ITR_Visuals
DP:J @ITR_Visuals
1st AD (视频助理) | ZhuoHua @ITR_Visuals
MODEL (模特) | Nastya
ART DIRECTOR (美术指导) | Kate Hwang @STARBOX
ART DIRECTOR Assistant ( 美指助理) | JinJin @STARBOX
STYLIST (搭配) | Victoria @ D+Beauty
MAKE UP AND HAIR (妆发) | Su Make up Studio
PLANNING (统筹) | Willow Cen @ STARBOX
ASSISTANTS (摄助) | MC HO,XUAN、XU YONG @STAR ONE
PRODUCTION TEAM (制作团队)| STAR ONE STUDIO(KAI LU、KKI、DYLAN CHAN)